Glaucophane and Epidote with Jadeite (Blueschist)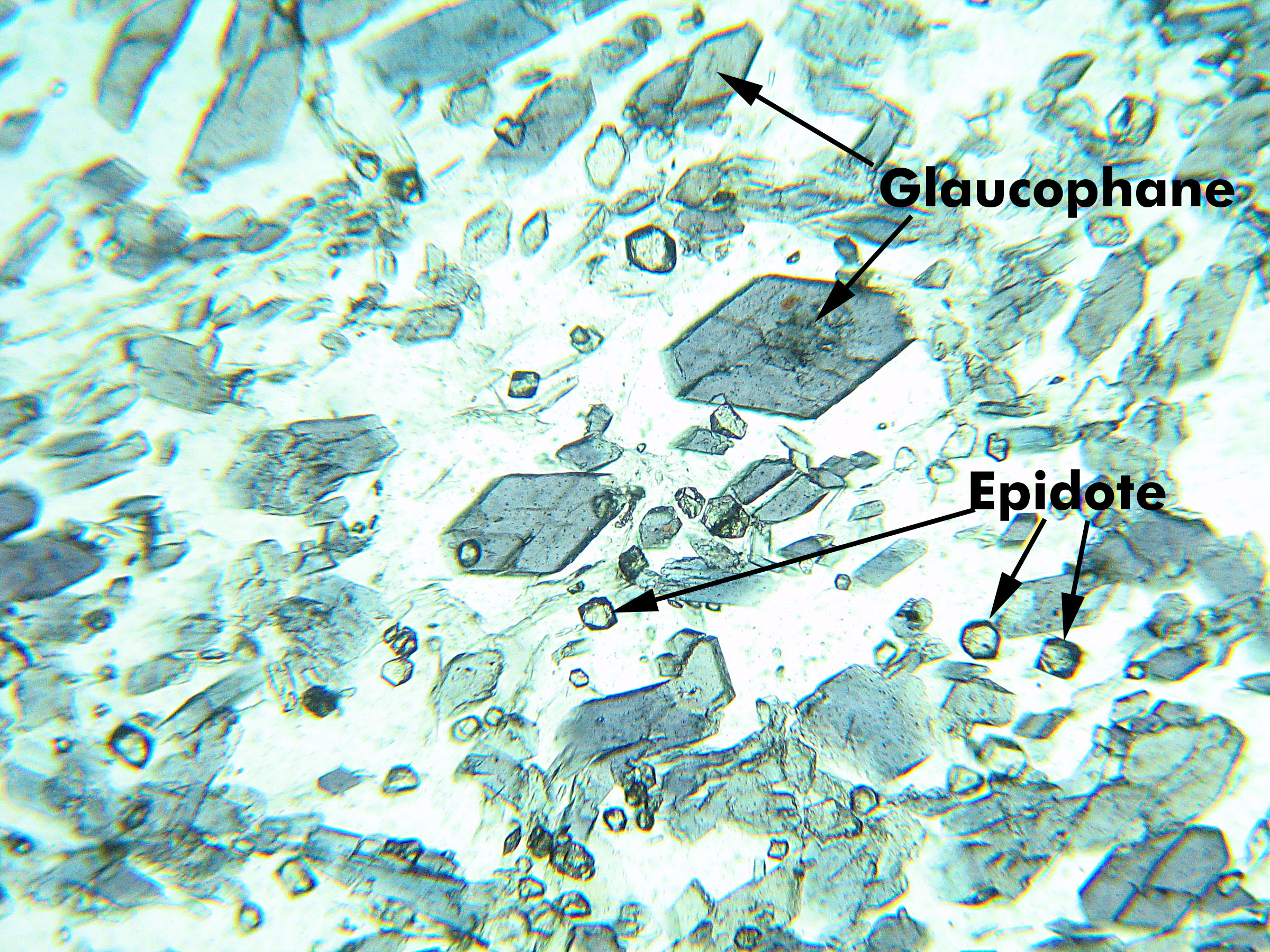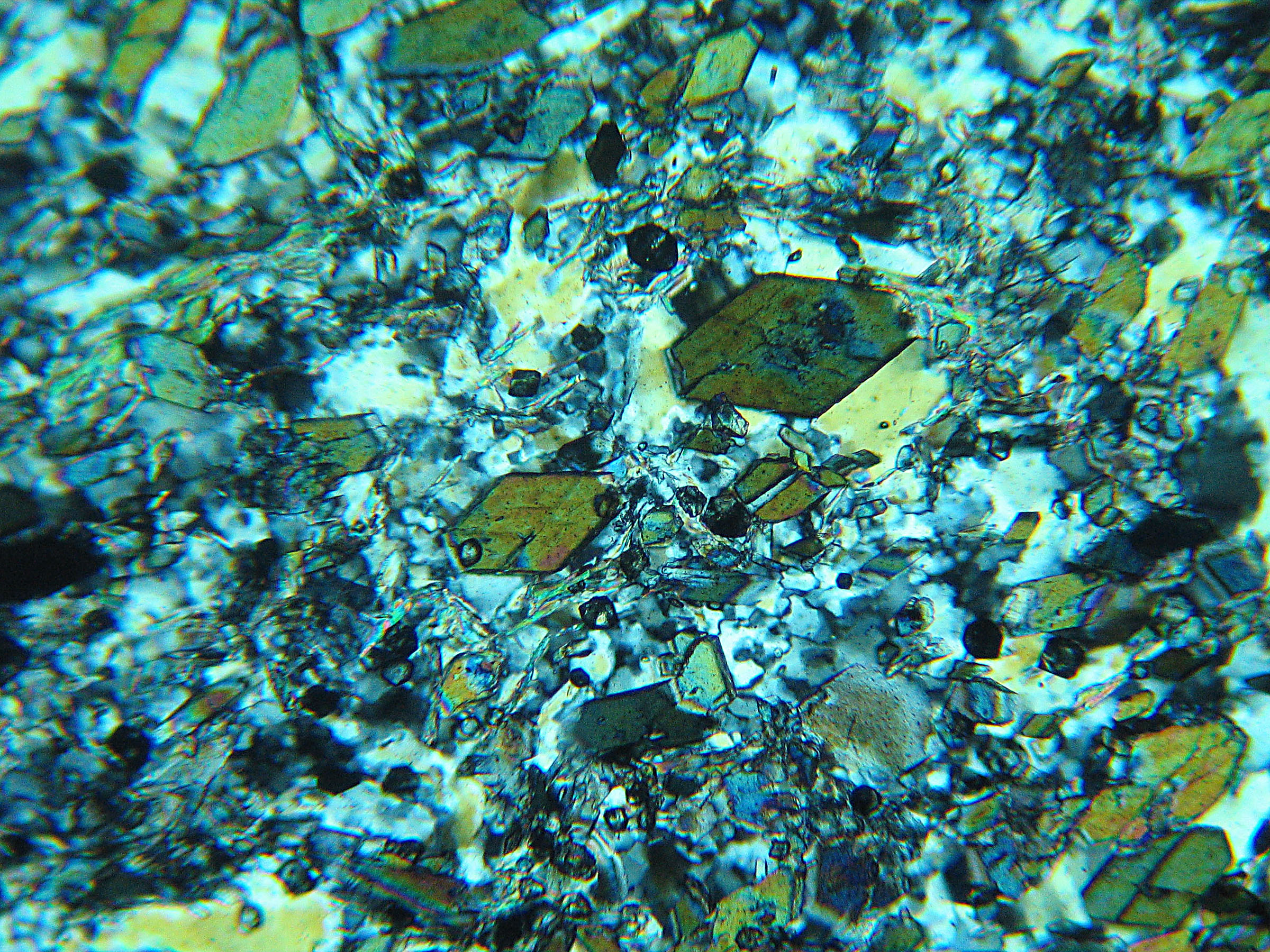 This section contains abundant blue glaucophane, some showing the classic diamond-shaped amphibole cross section and cleavage. Many small grains of high relief epidote are visible in PP light but get lost in the XP view. The nearly clear matrix material that encloses the glaucophane and epidote is jadeite. It displays low order inteference colors, anomalous in some grains, in the XP view.
This sample comes from near Panoche Pass, Callifornia. The field of view is about 2.5 mm.
---