Epidote, Dolomite and minor Pholgopite in a Marble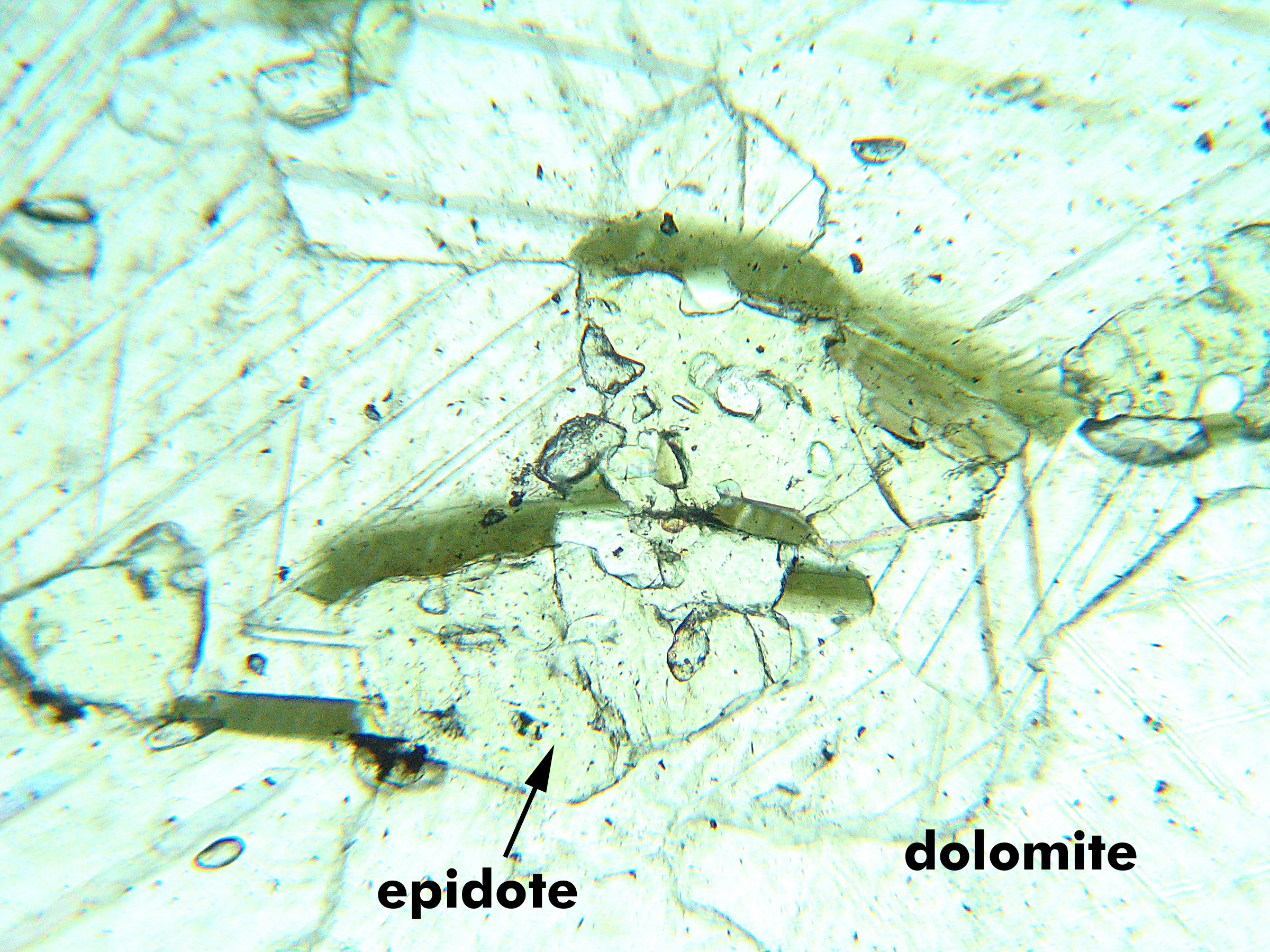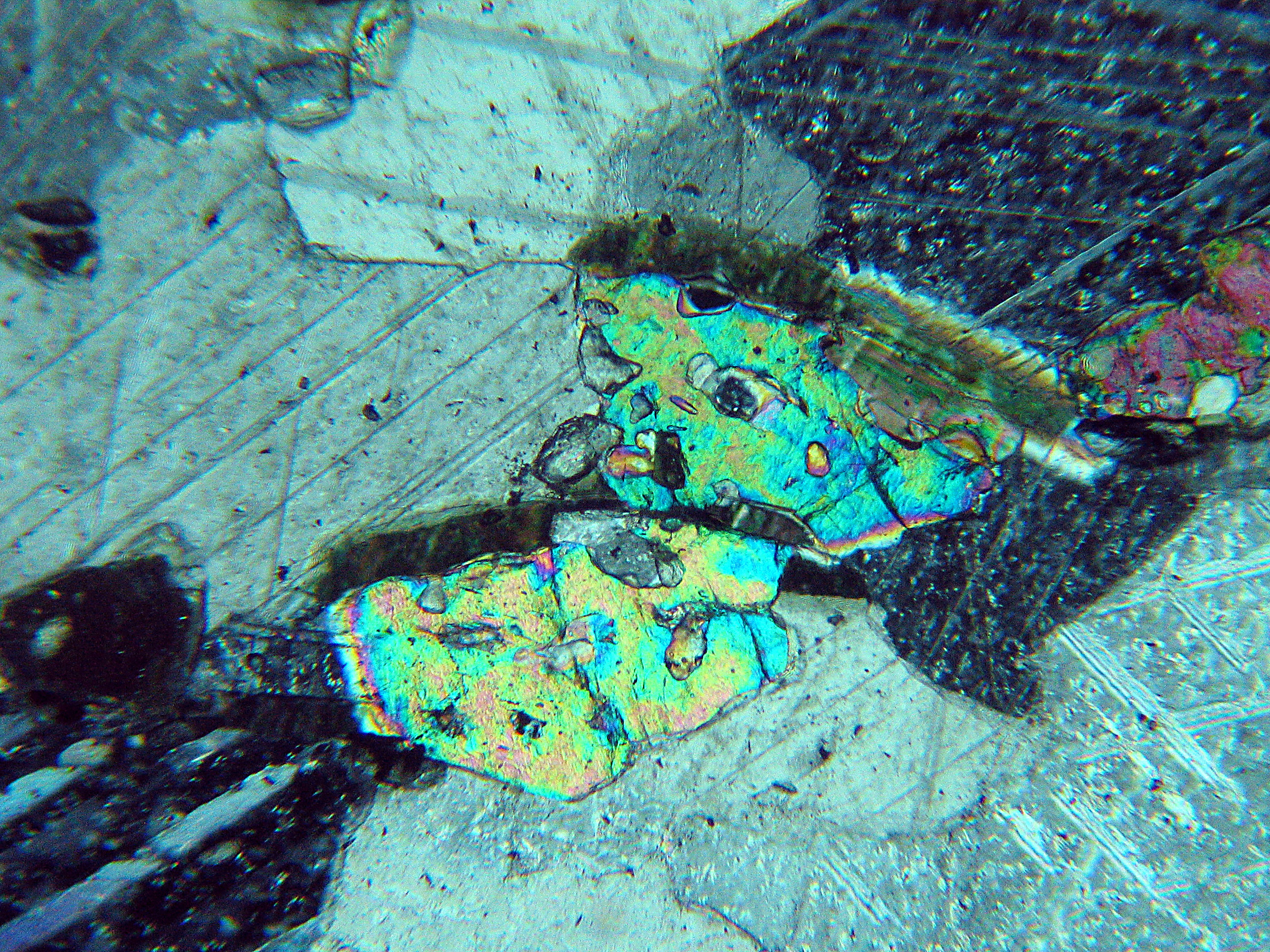 This is a marble from Essex County, New Jersey. The twinned dolomite is clear (PP) and shows high order, almost white, interference colors (XP). Dolomite, like calcite, is one of the few minerals that shows twins in both PP and XP. Epidote, also present, has greater relief than the surrounding dolomite and has a very light pistachio green color (PP). The epidote shows a typical (for epidote) interference color pattern - blotchy high order colors of many hues. Several flakes of brown-green phlogopite (PP) can also be seen.
The field of view is about 2.5 mm across.
---