Biotite-Sillimanite Schist with Graphite, from the Beartooth Mountains, Montana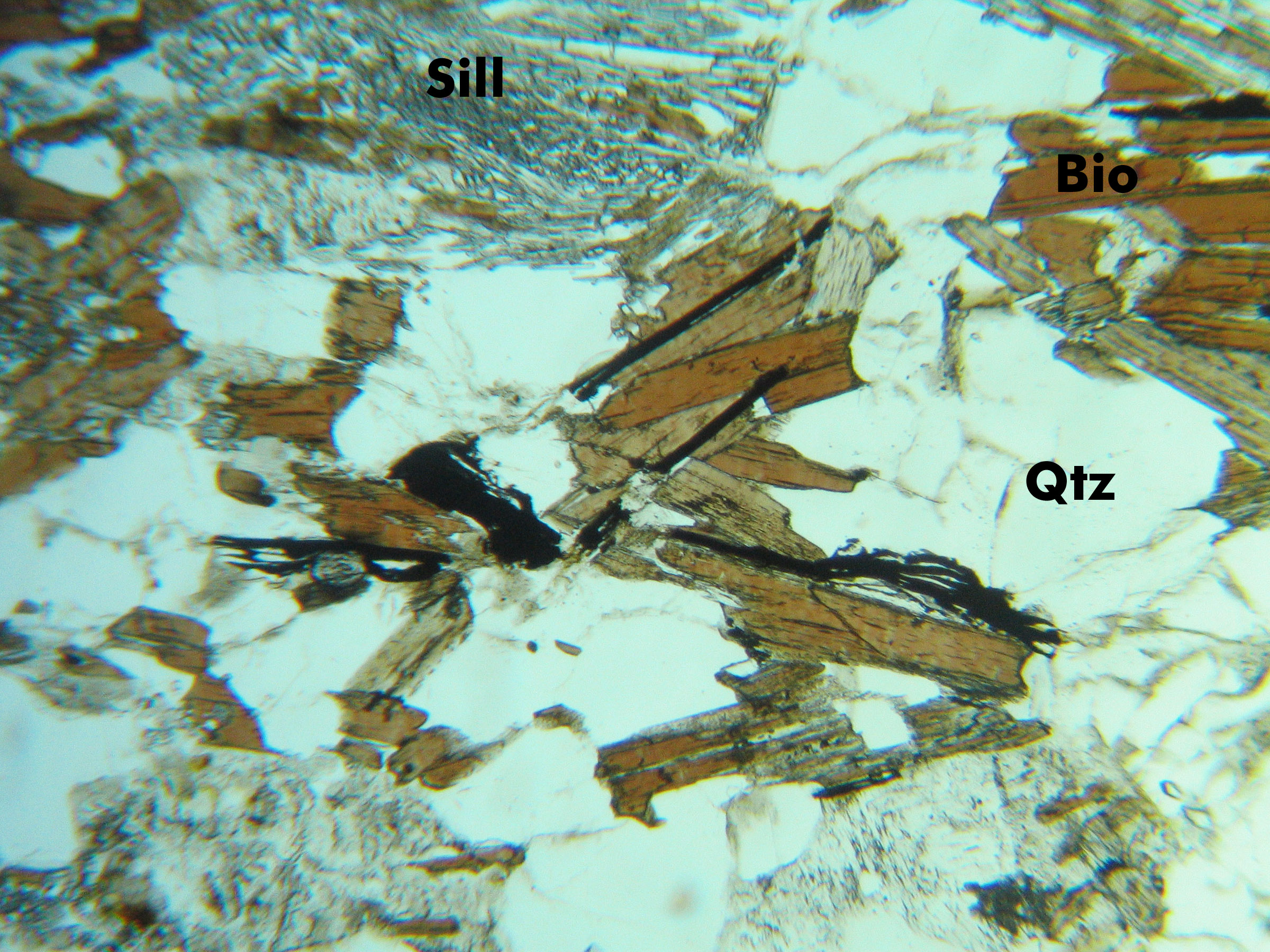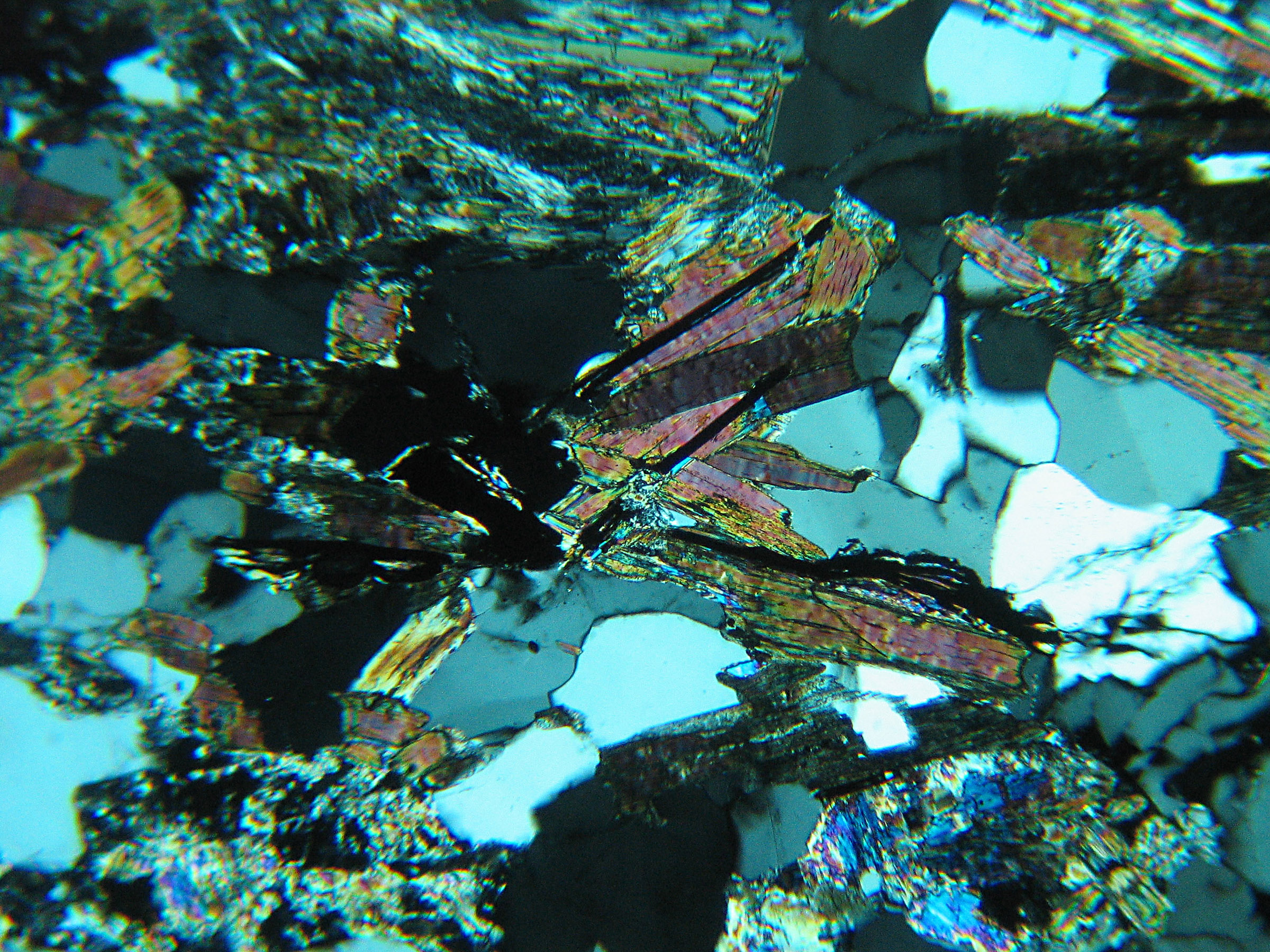 This photomicrograph, about 2 mm across, is of graphite in a biotite-sillimanite schist. The graphite is opaque (black in both PP and XP), flakey, and is intimately associated with the biotite. The biotite is brown (PP) and shows second order interference colors in the XP view. The sillimanite is relatively fine grained, showing high relief. The largest "patch" of sillimanite is in the upper left of the photo. Other, coarser sillimanite grains are along the bottom edge, and show up to second order blue interference colors in the XP view. The clear material that is not sillimanite, is quartz and K-feldspar. However, it is difficult to distinguish the two minerals in these views, and some of the quartz appears isotropic due to grain orientation (although it is not).
The field of view is about 2 mm across.
---