Sillimanite, Quartz and Biotite in a Pelitic Gneiss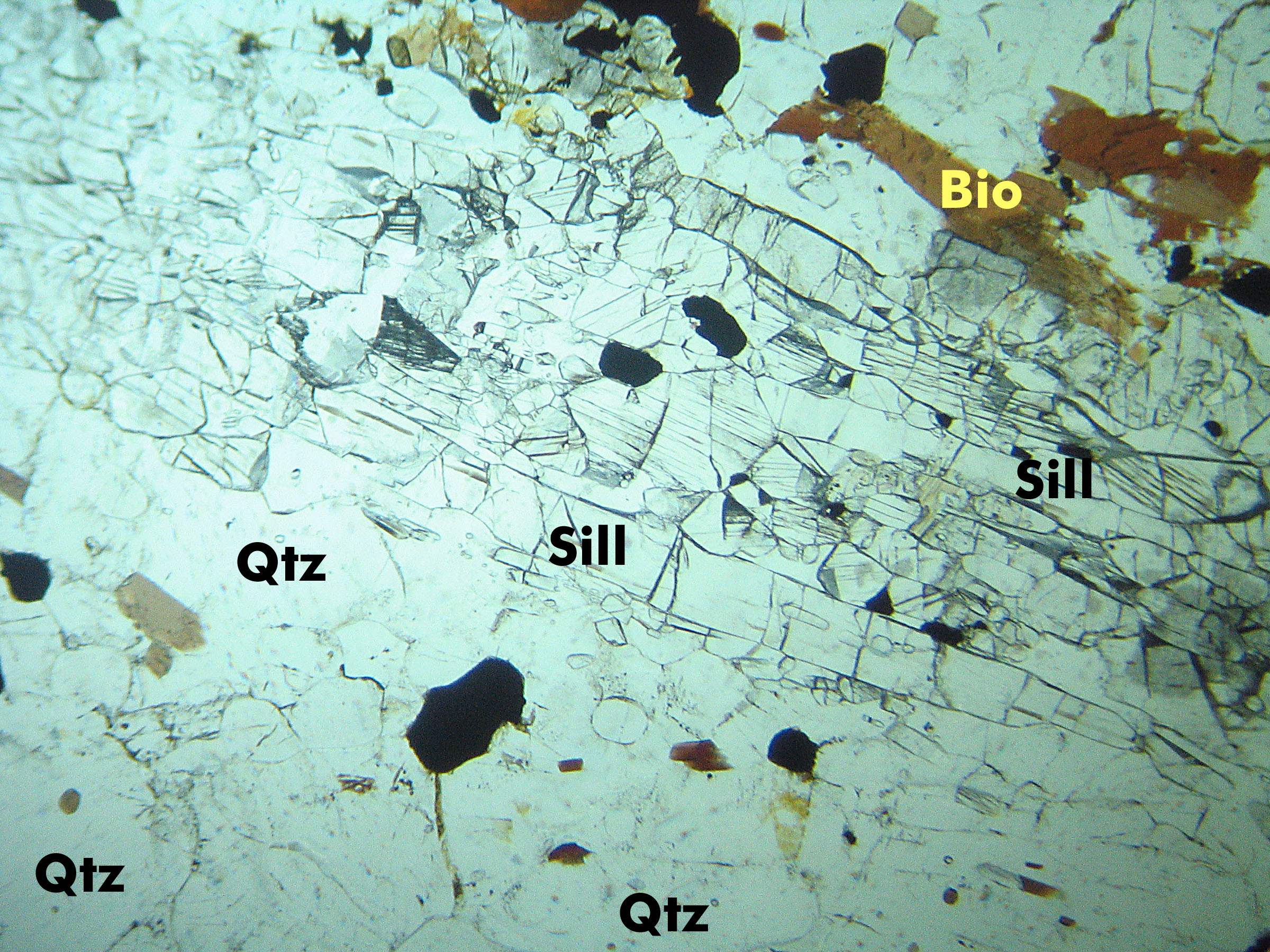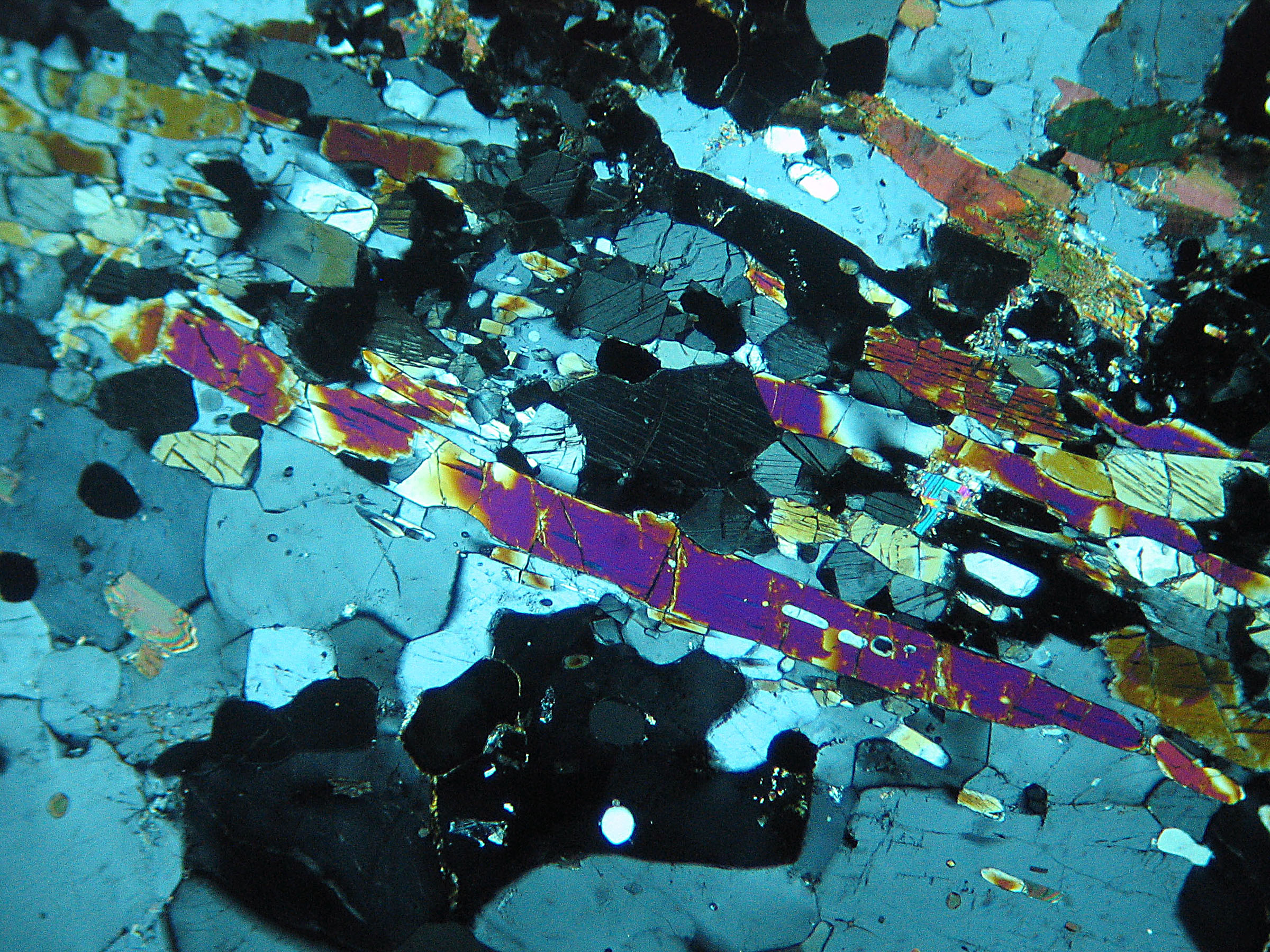 This sample contains needles/blades of sillimanite (somewhat fractured, running diagonally from lower right to upper left), quartz, biotite and magnetite. In the PP view, the sillimanite and quartz are colorless, the biotite is brown to tan, and the magnetite is opaque (black). In the XP view, the quartz shows low order white-gray interference colors, while the sillimanite shows higher order (upper second order blue-purple etc.) colors. The largest needle of sillimanite is about 2 mm long and has upper second order purple-red interference colors. Note the high relief of the sillimanite compared to quartz. Near the right hand side of the view, half way up, one sillimanite grain shows typical diagonal cleavage.
This sample comes from near Kazabazua, Quebec.
---