Quartz Adjacent to Biotite and Sillimanite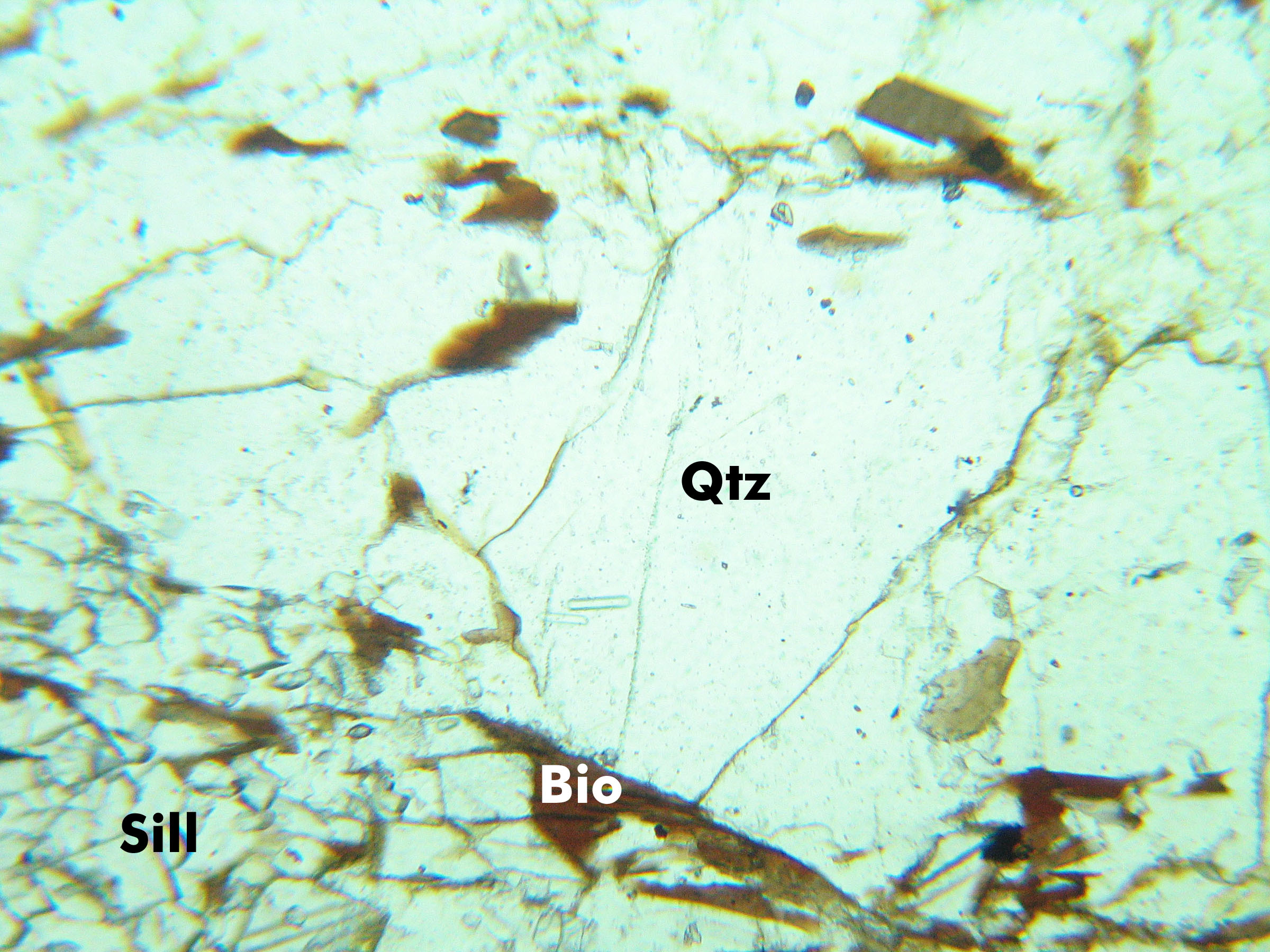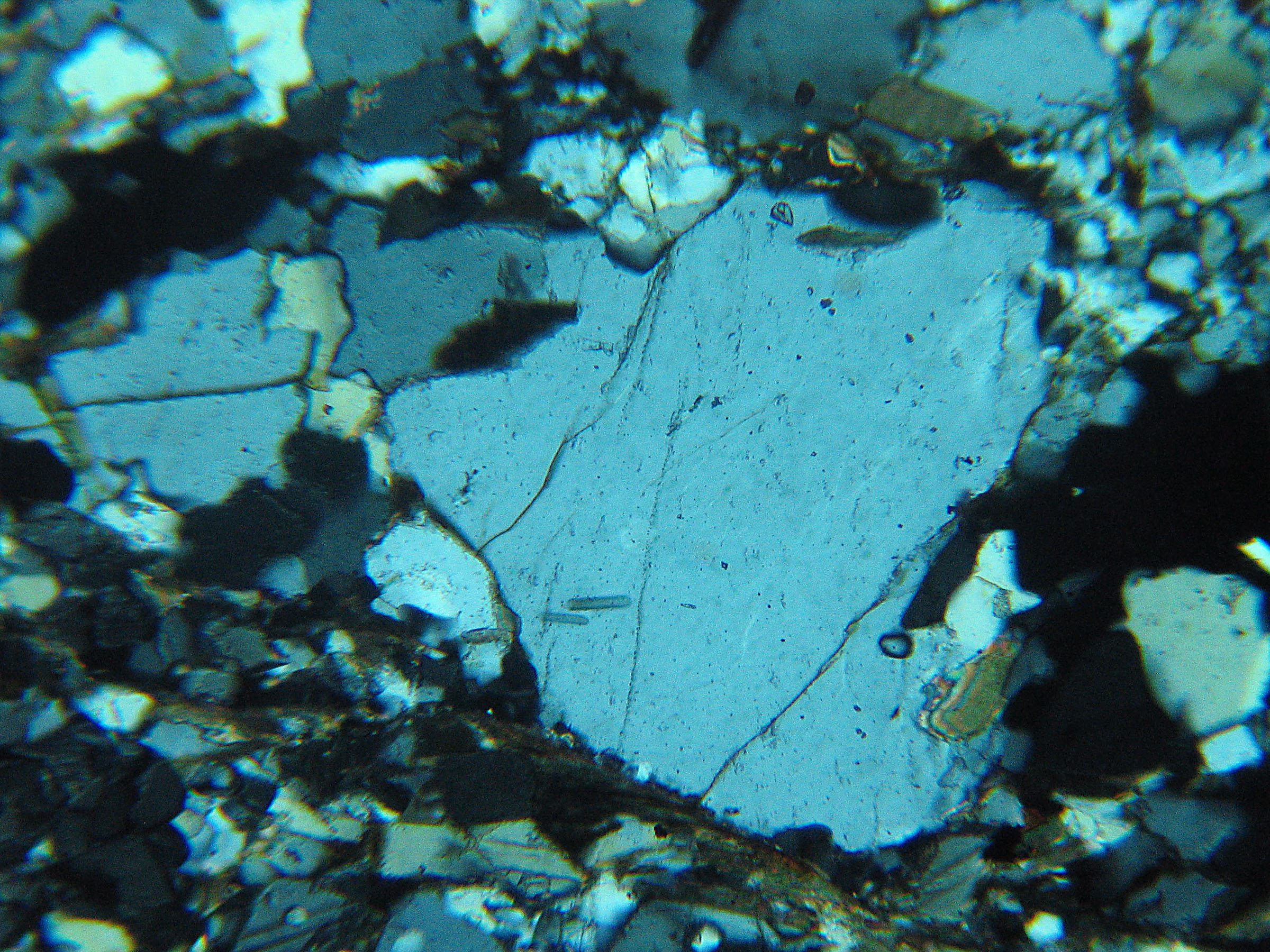 These photos are dominated by a large grain of quartz. It is clear (PP), slightly fracture, and displays first order gray interference colors. Other, smaller, quartz crystals are scattered around the periphyry. A few small brown (PP) biotite flakes are also present but are lost in the XP view. At the bottom, mostly on the left side, the blocky high-relief crystals are sillimanite. Although sillimanite typically forms needles, here we are looking down the axis of the needles so we see a square cross-section. Note that there is one diagonal cleavage cutting across the square sillimanite end sections.
This sample comes from Western Massachusetts; the field of view is about 1.5 mm.
---