Staurolite, Muscovite and Graphite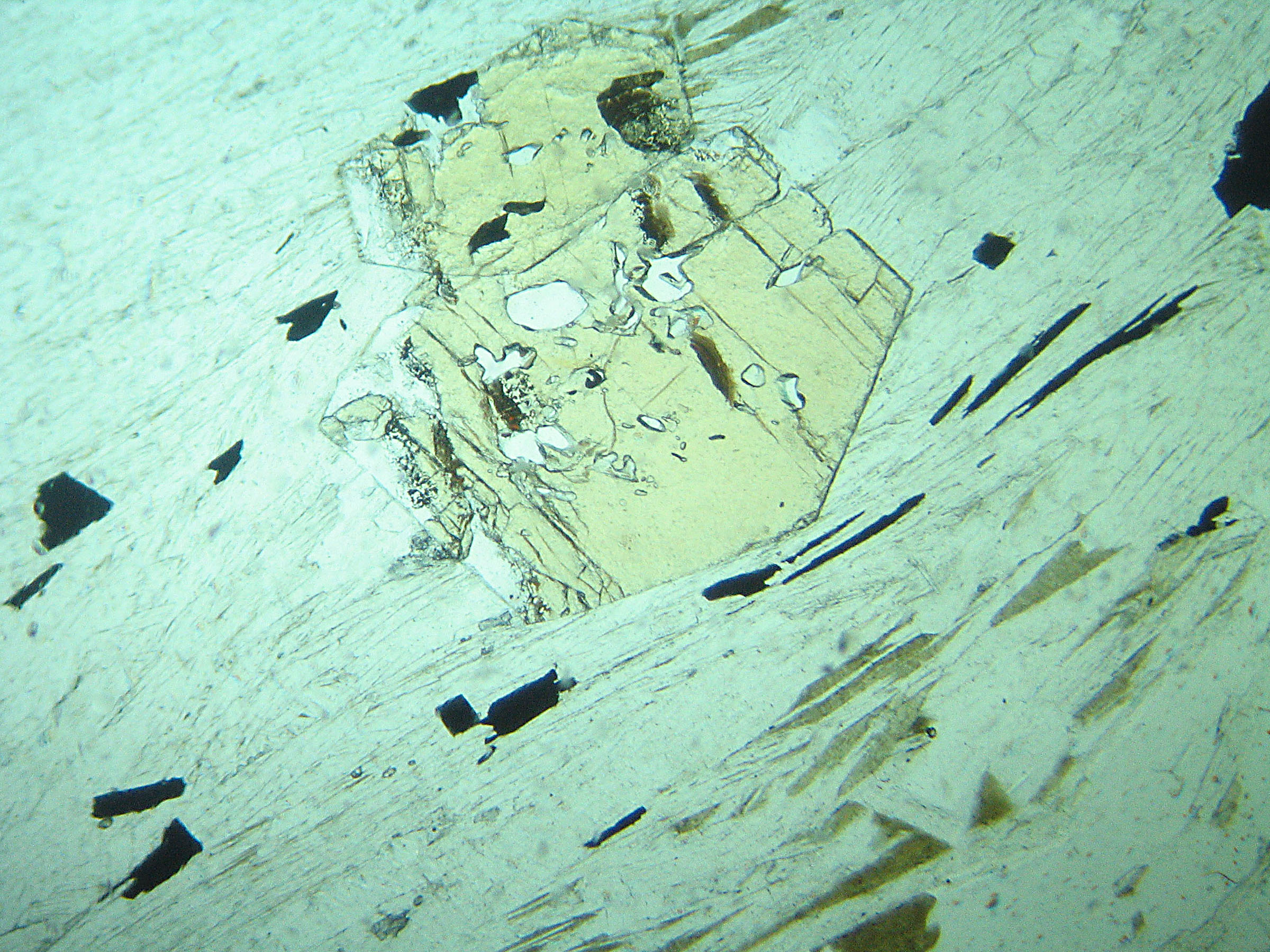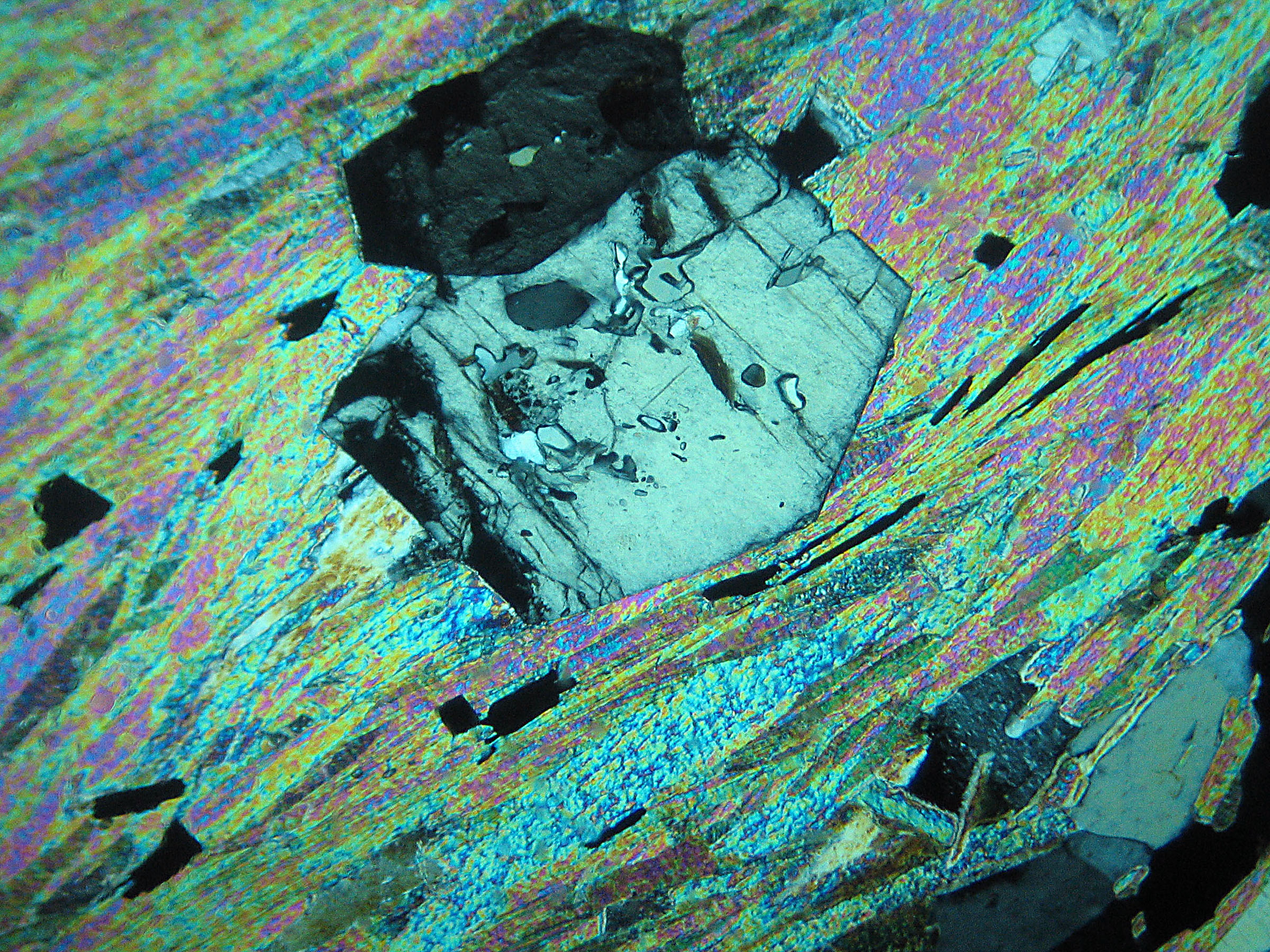 This sample, from western Vermont, contains a large somewhat moth-eaten euhedral yellow staurolite surrounded by a lower-relief mat of clear muscovite and scattered opaque graphite (PP). In PP light, the staurolite has low order interfernce colors (the view is nearly down an optic axis) while the muscovite shows upper order pastels of various hues.
The field of view is about 3.5 mm.
---