Kyanite in Schist from Near Flin Flon, Manitoba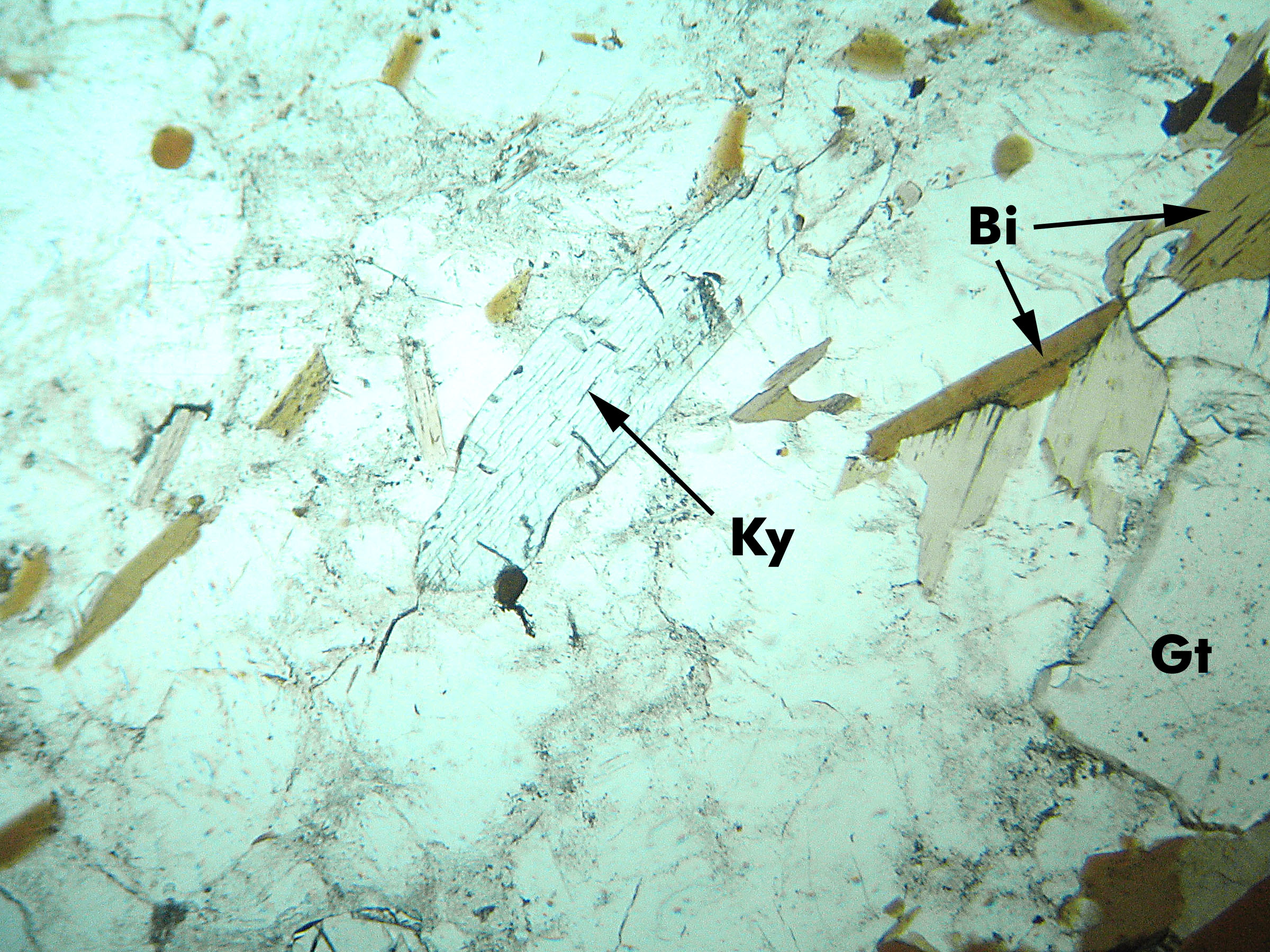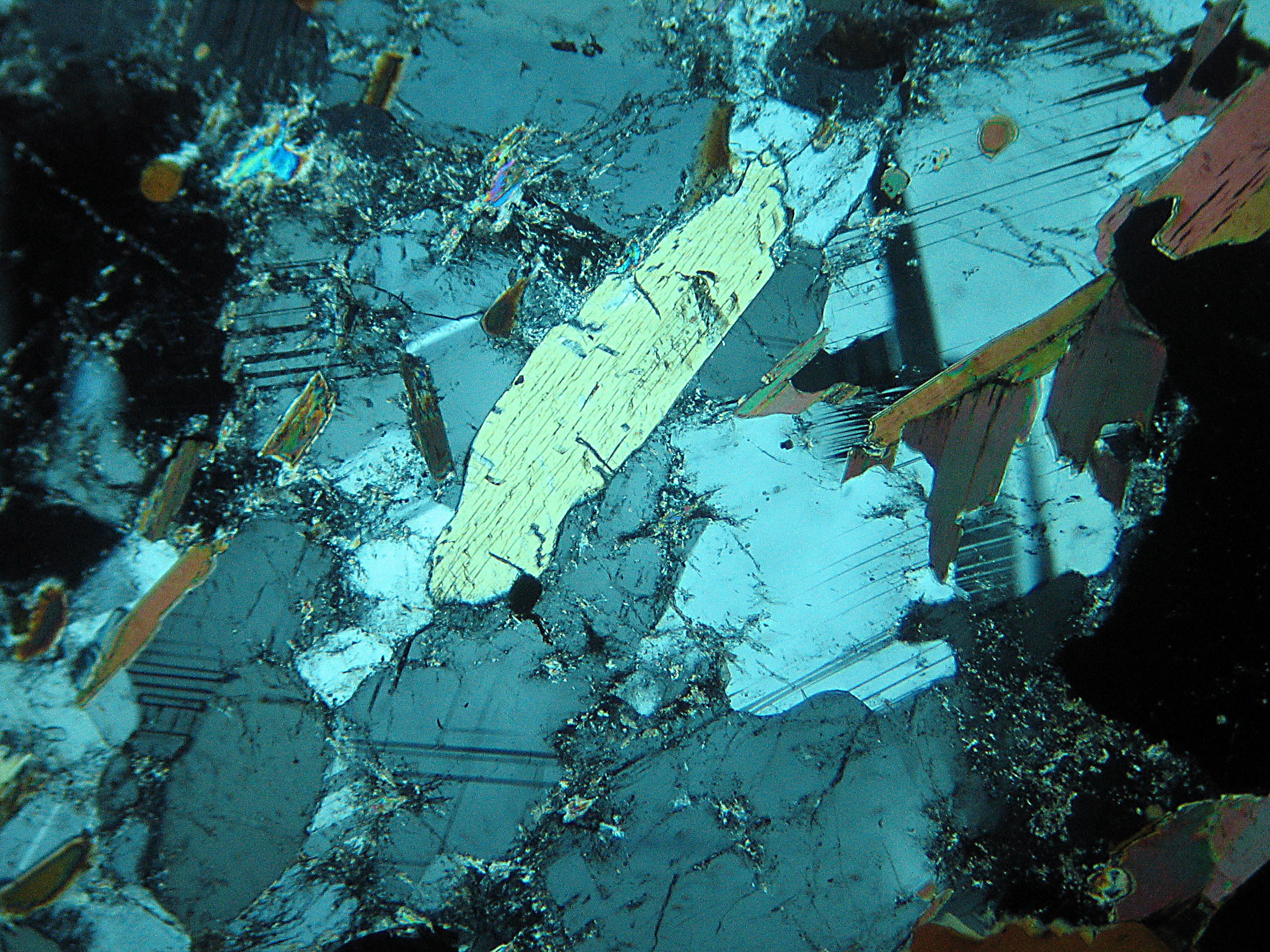 This view has one large blade of kyanite at the center. It is surrounded mostly by (twinned) plagioclase, minor quartz, and flakes of pleochroic brown biotite. A single large garnet (isotropic) is on the right hand edge of the view, just below center. The plagioclase and quartz are difficult to tell appart in at this magnification.
The field of view is about 2.5 mm across.
---