Cordierite and Garnet from Kazabazua, Quebec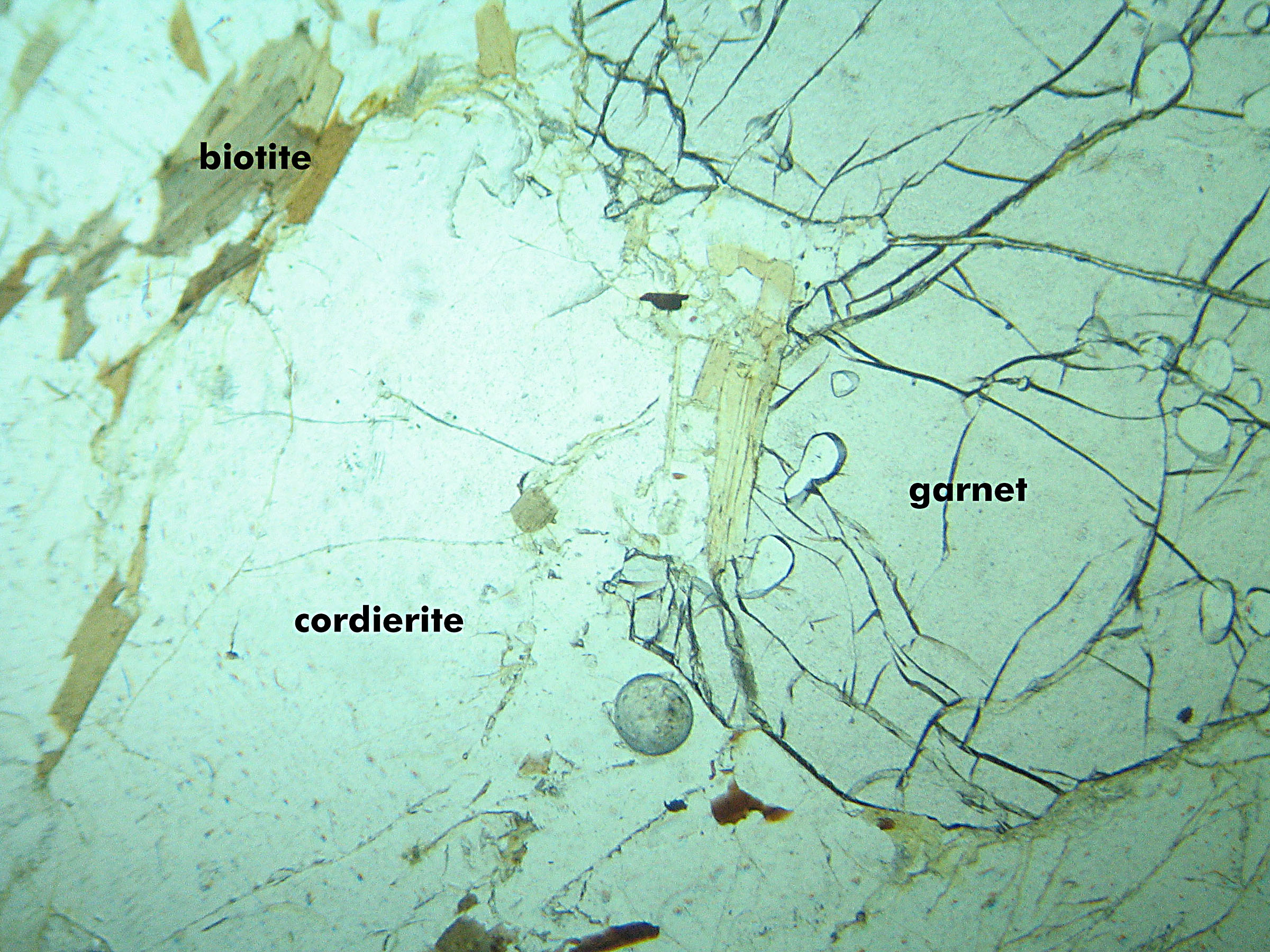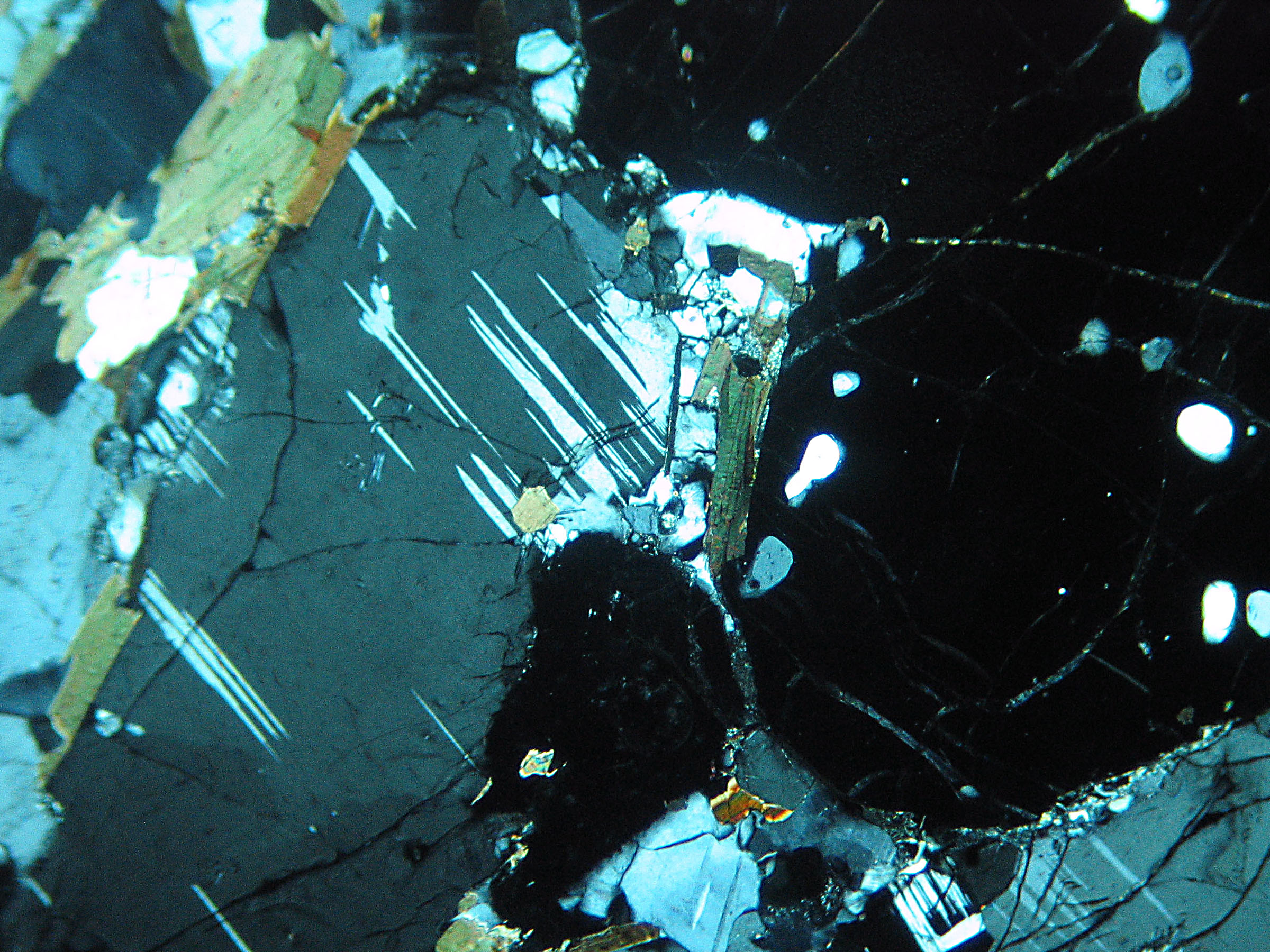 Garnet is one of the few common isotropic minerals, and the appearance of the large garnet in these photos is typical. Garnet is generally characterized by irregular fractures, high relief, and it often contains inclusions of other minerals. Besides garnet, these views show large twinned cordierite (left side) and some quartz inclusions in the garnet. Minor brown biotite and other quartz grains (not inclusions) are also present. The cordierite interference colors and twins, visible in the XP view, make this cordierite appear similar to some plagioclase. The garnet is isotropic and so is black in the XP view.
The field of view is 2.5 mm across.
---