Garnet and Chloritoid in a Muscovite Schist from near Poughkeepsie, New York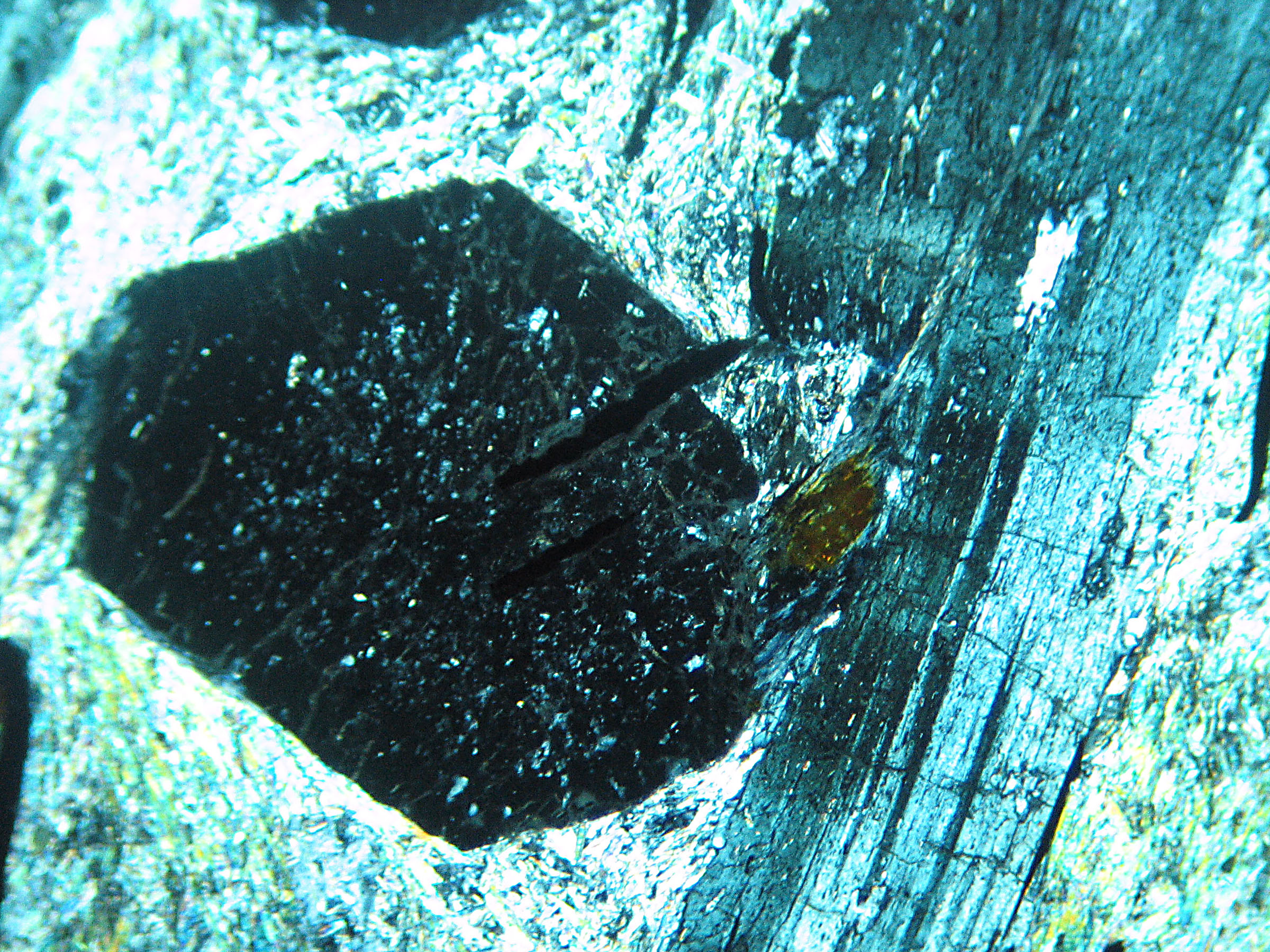 These views shows a blade of choritoid (right center). Note its relatively high relief, cleavage (seen in PP), twinning, and first order interference colors (in XP). Also present are fine-grained muscovite intermixed with some minor graphite, and a large euhedral garnet (isotropic in the XP view). A small flake of biotite is between the garnet and the chloritoid. The fractured garnet contains two flakes of graphite, visible in the PP view.
The field of view is 3.5 mm across.
---