Rutile in a Whiteschist from the Dora Maira Massif, near Parigi, Italy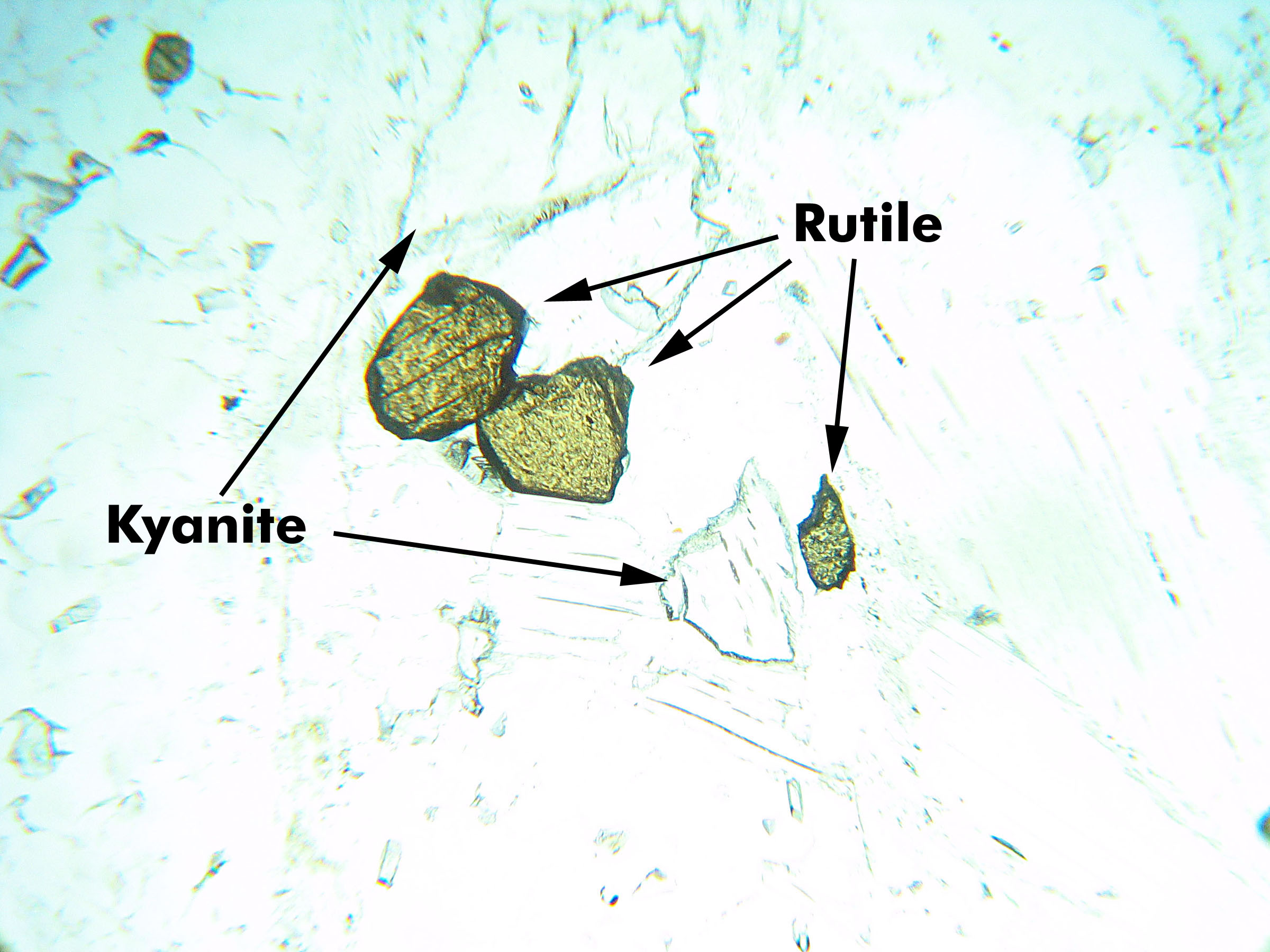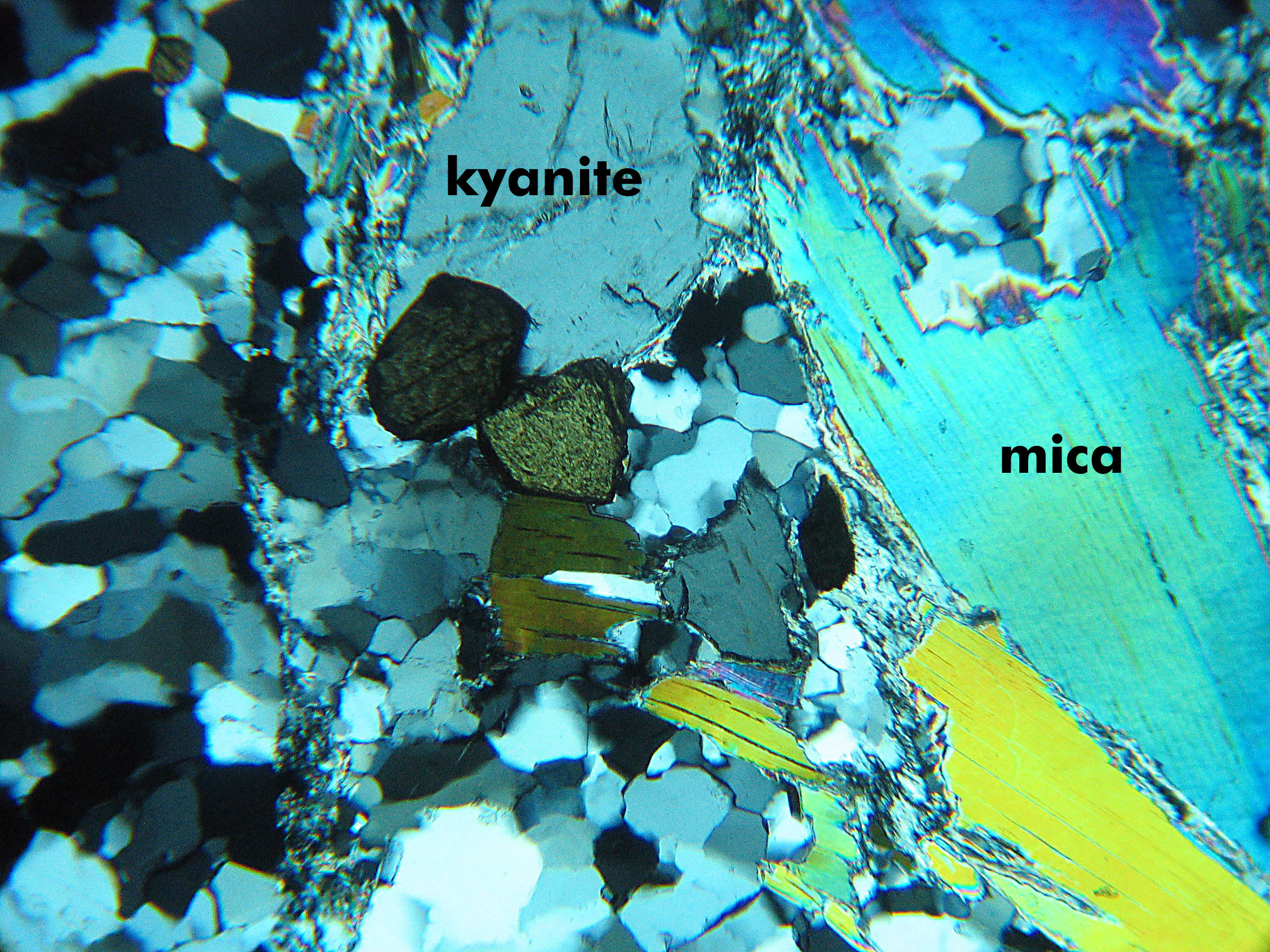 The views above show several large grains of brownish rutile (PP). The rutile is surrounded by mostly quartz (on the left and bottom of the photo) and several flakes of clear mica on the right. Rutile has very high birefringence. Just a hint of high order pastel interference colors can be seen here (XP).
Although not distinctive in these photos, kyanite is present just above the two large rutile grains, and also to the left of the smaller grain near the center of the field of view. The kyanite has slightly higher relief than surrounding minerals, but otherwise is hard to pick out. It is clear (PP) and shows first order gray interference colors (XP).
The field of view is 1.5 mm across.
---