Garnet, Omphacite and Titanite in an Eclogite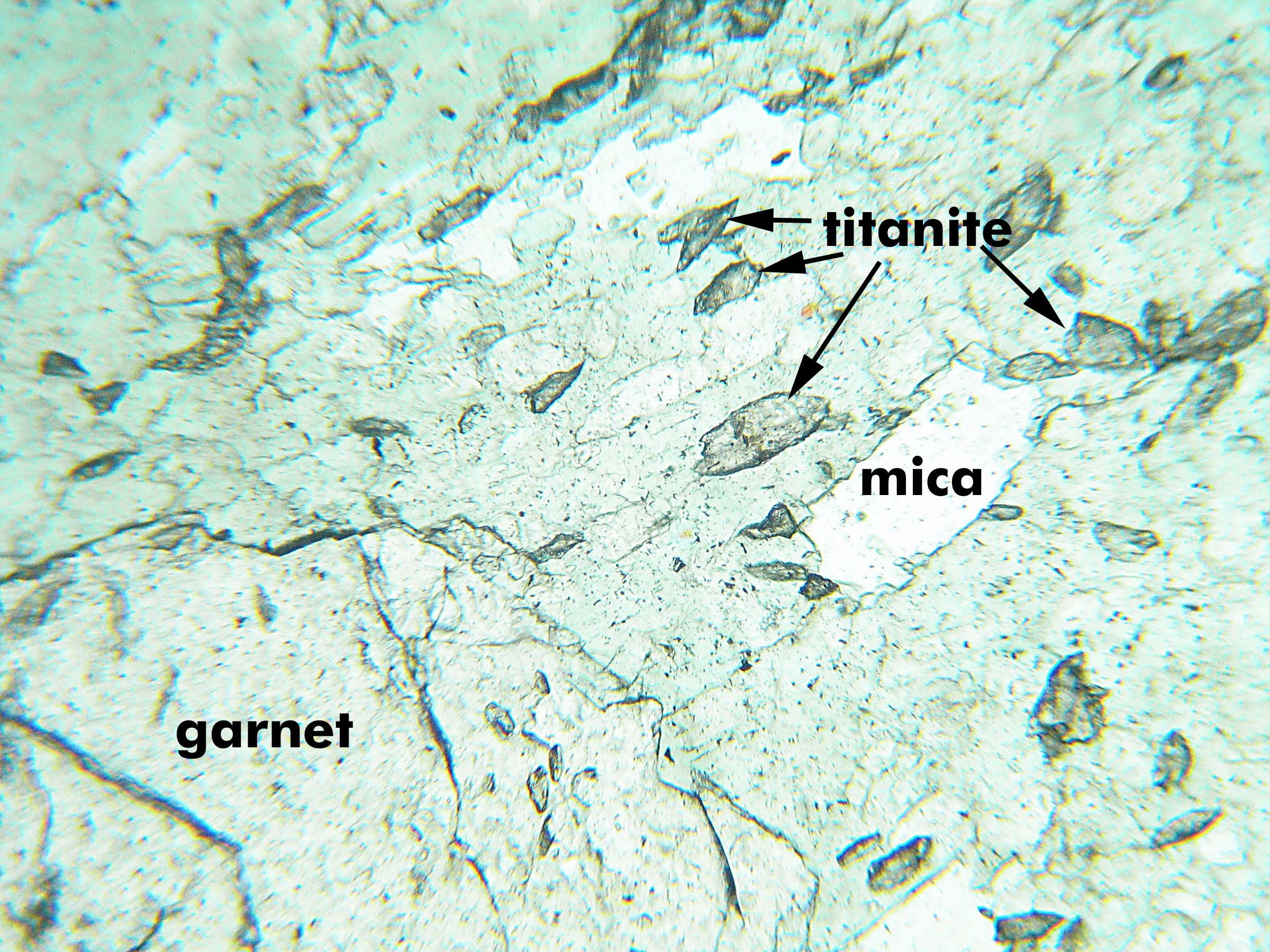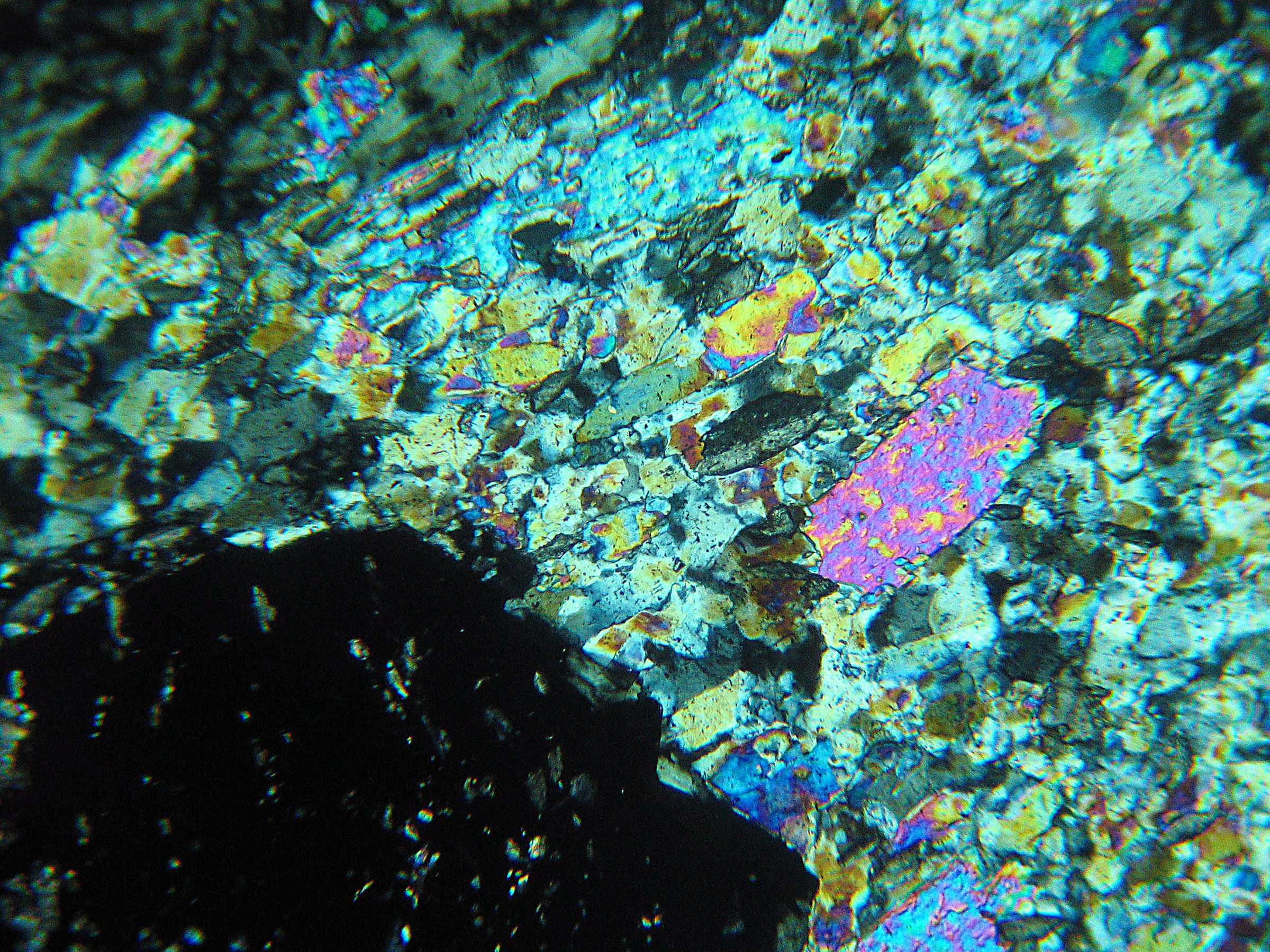 These photos show a large euhedral garnet (isotropic, in the lower left of view) in a sea of mostly omphacite (a high pressure sodic pyroxene), titanite, and a few flakes of white mica. The garnet is slightly altered to chlorite along its edges; note the anomalous interference colors in the XP view. The omphacite is pale green (PP) with interference colors that range up to first order red (XP). In a few places, where higher-order colors can be seen, the omphacite is being replaced by hornblende. The titanite crystals are small, have very high relief (PP), and appear as irregular elongate grains, some of which have acute terminations. Several flakes of white mica are present -- they are the clearest grains visible in the PP view.
This specimen is from Sonoma County, California. The field of view is about 1.5 mm across.
---