Biotite With a Halo Around a Zircon Inclusion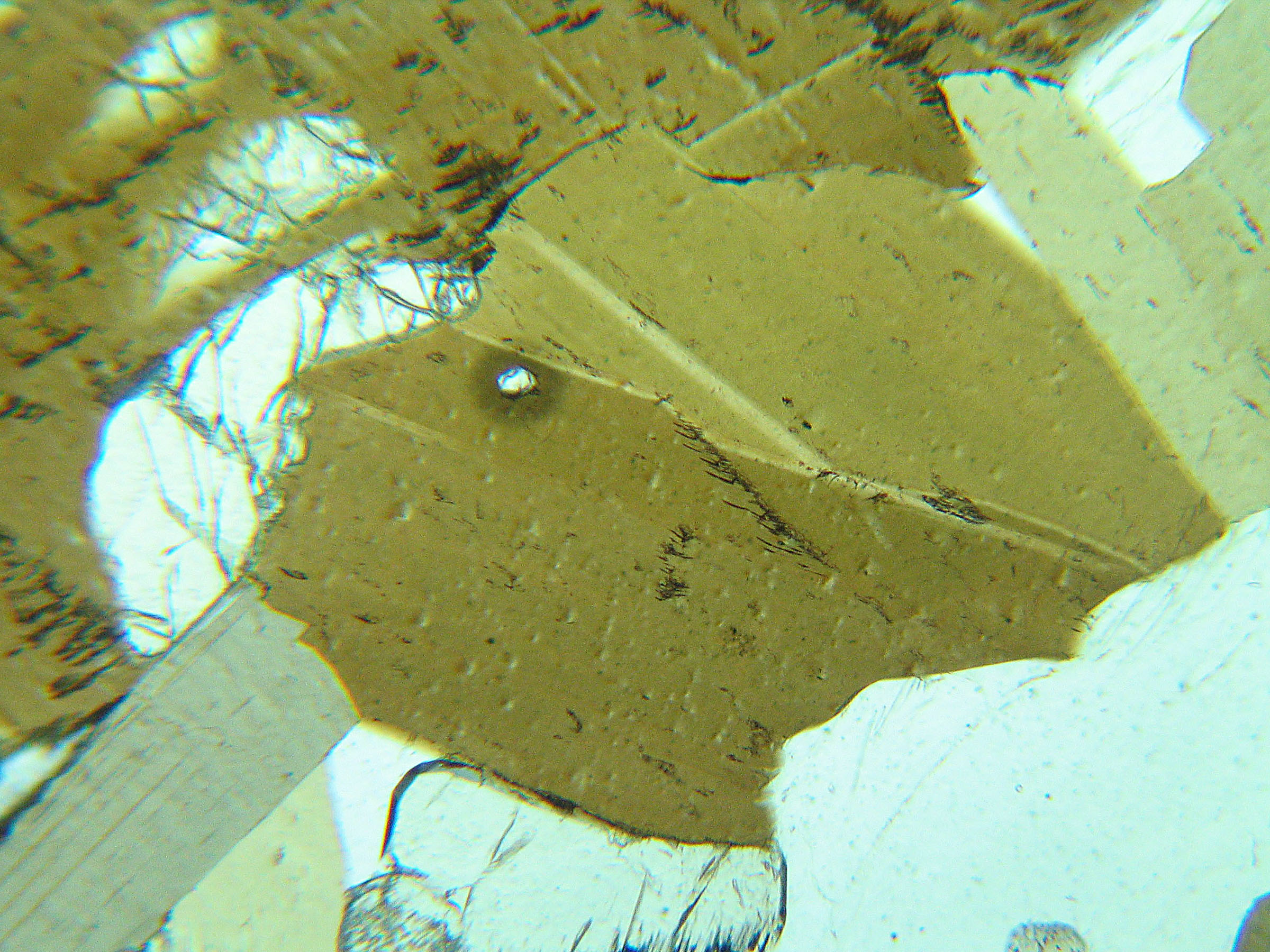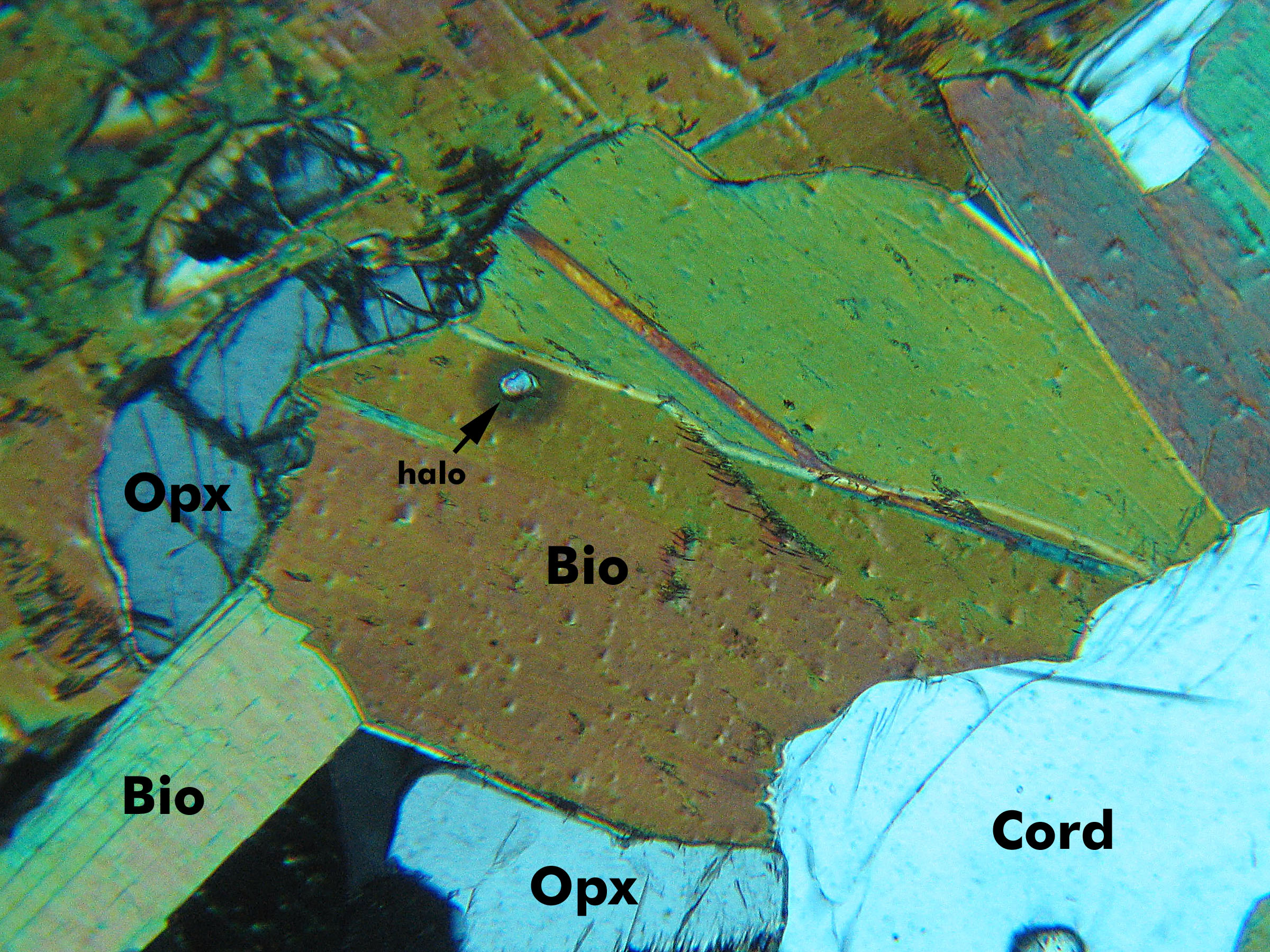 This sample is a biotite-cordierite-orthopyroxene gneiss from near Sioux Lookout, Ontario. The field of view, about 2 mm across, is dominated by olive-green-brown biotite.
The largest grain of biotite contains a pelochroic halo (burn mark) around an included zircon. Although hard to identify in this view, the clear to light green, high relief grains to the left and beneath the biotite are orthopyroxene. The large clear (PP) grain to the lower right is cordierite. which, in this view, looks like quartz.
The biotite grain in the lower left shows one good cleavage, but the large grain in the center does not because the view is more or less perpendicular to the cleavage. It does, however, show a partially developed "birds eye" pattern in XP light.
---